CAREERS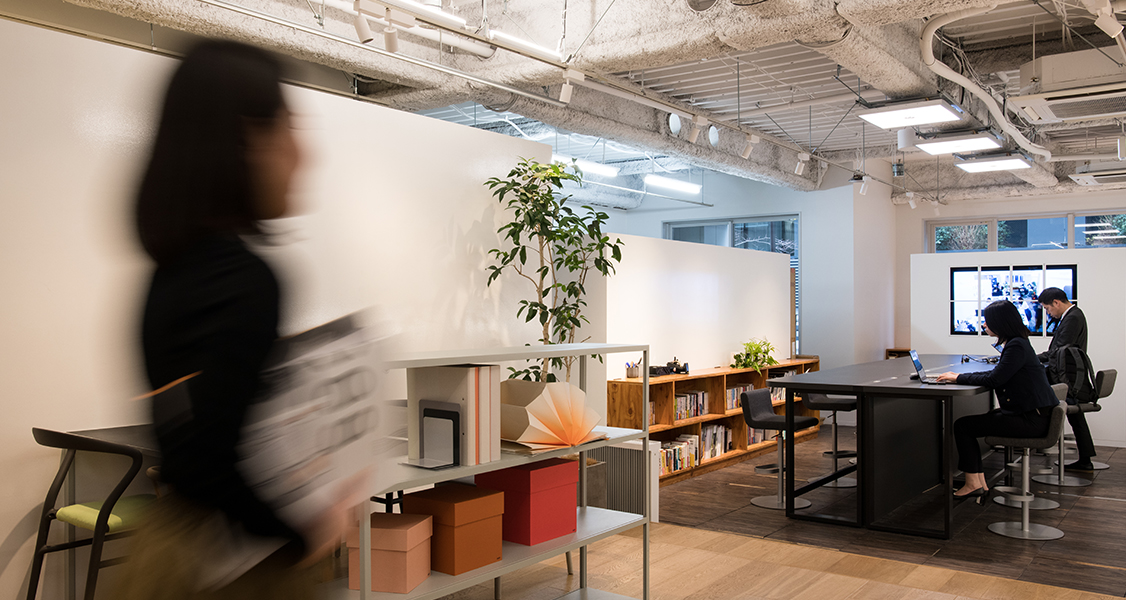 OUR CULTURE
" You've got to jump off cliffs and build your wings on the way down. "

Ray Bradbury
思考しながら試行する。
その過程で出会う新しい刺激や大きな変化を面白がる。
このスタンスは、高い壁を越え、枠を超える力を生み出している。 We think while on the move.
We are compelled by new stimuli, and remarkable changes we encounter through this mentality. This allows us to overcome great obstacles and generate the strength to exceed conventional boundaries.
HAVE

FUN

OPEN

MINDED

JUST

TRY IT

FOUNDED ON

PRINCIPLES
NOW RECRUITING
新卒採用と中途採用を行っています。
さまざまな専門分野をもつ幅広いメンバーが集まり、最良のチームでプロジェクトに臨みます。
履歴書 / 職務経歴書 / ポートフォリオをご用意の上、以下よりご応募ください。
書類審査通過者のみ、当方よりご連絡いたします。
なお、応募書類は返送いたしません。予めご了承ください。 DE-SIGN is hiring new graduates and mid-career applicants. With a wide variety of personnel from several different specialties, we tackle our projects with the best team possible. Please prepare a CV and portfolio and apply to the following. We will contact those applicants who pass the preliminary screening. Please be advised that we cannot return documents submitted with the application.
プロジェクトディレクター

PROJECT DIRECTOR

プロジェクトマネジャーおよびスタッフ

PROJECT MANAGER,
PROJECT STAFF

デザインディレクター

DESIGN DIRECTOR

インテリアデザイナーおよびスタッフ

INTERIOR DESIGNER,
ASSISTANT DESIGNER

3D CGデザイナー

3D VISUALIZER

コンストラクションマネジャー

CONSTRUCTION MANAGER

ワークスタイル コンサルタント

WORKSTYLE COSULTANT

ワークプレイス コンサルタント

WORKPLACE COSULTANT

建築家

ARCHITECT